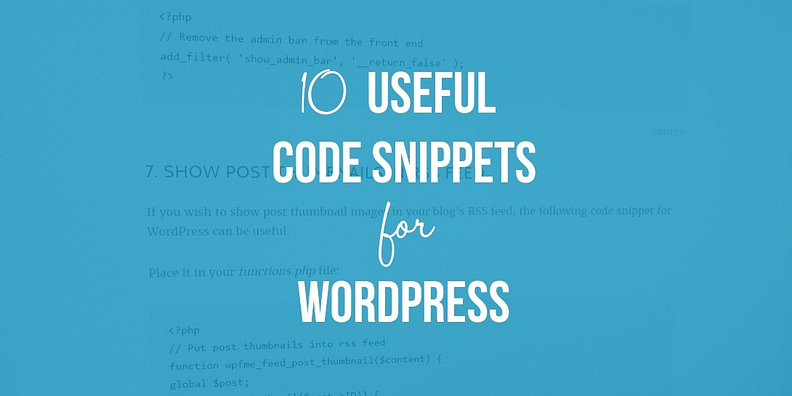 We know that plugins can be used to extend the functionality of WordPress. But what if you can do some smaller things in WordPress without installing them? Say, you dislike the admin bar at the top and wish to eliminate it? Yes, that can be accomplished by means of code snippets for WordPress.
https://themeisle.com/blog/code-snippets-for-wordpress/
Notice – the linked article and all of it's content belongs to it's respectful owner. Hexadel.co.za does not claim nor imply any copyright with regards to this post or it's content. It's shared as is and purely for educational purposes only.